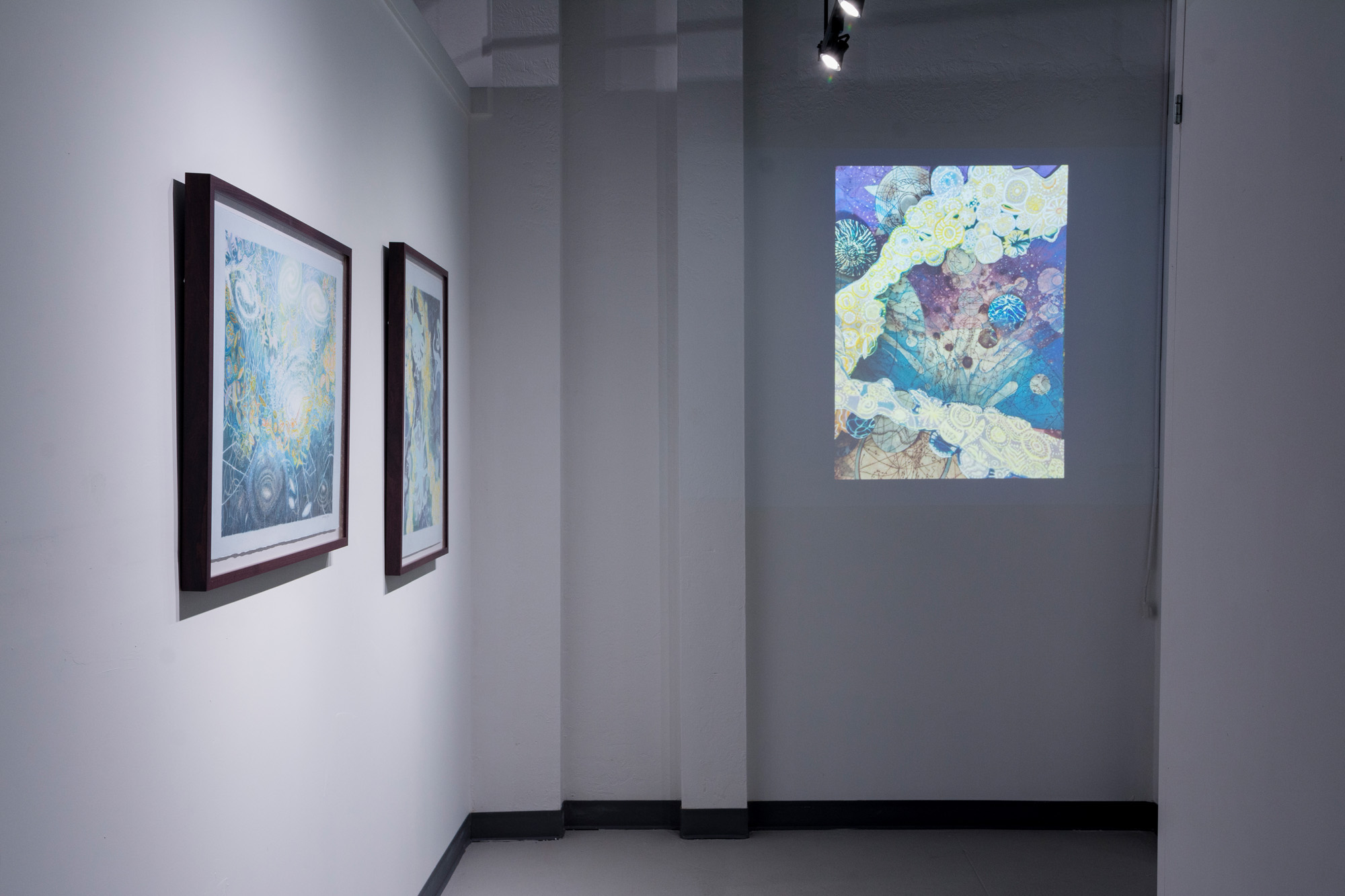 Celestial Ocean

Daydreaming of deep open waters and vast expansive space. Feeling the freedom to conjure up images from magnificent and mysterious realms of ocean life and heavenly bodies in co-existence. Intricate perspectives of the microscopic and telescopic which leave the imagination open to consider boundless potential.

Seemingly dissimilar sites yet at times indistinguishable, overlapping to meld a wondrous phenomenal relationship of forms. Playgrounds for new realities too energetic to be positioned in any one place. Where color is ethereal, vivid and brilliant. Where light is unpredictable and form vibrates, allowing access into the immensity of the unexplored.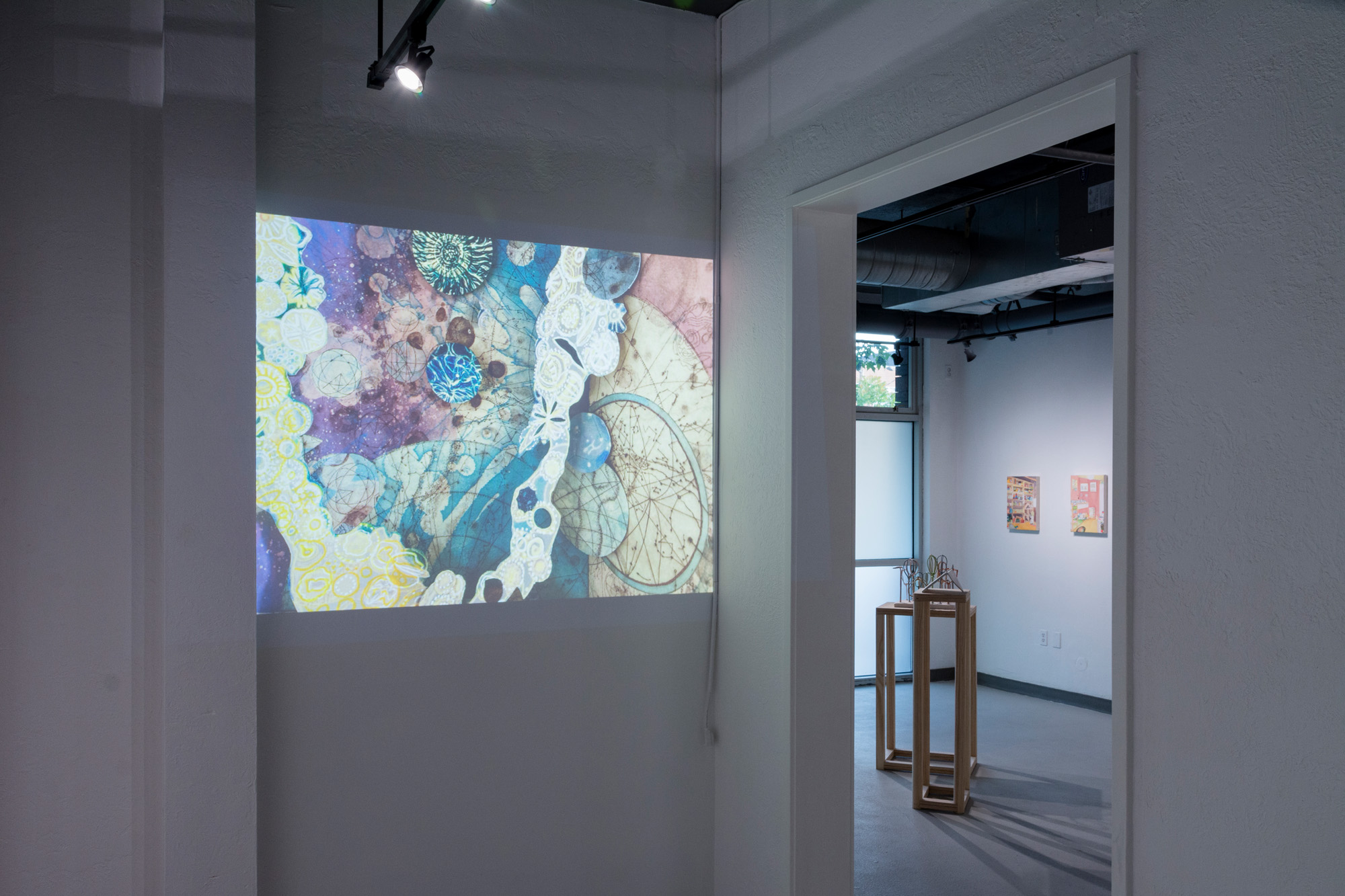 ︎
Tallmadge Doyle is painter, printmaker, educator and public artist whose work reflects on pressing issues of climate change. Born in New York City now based in Eugene, she received her BFA from the Cleveland Art Institute and an MFA from University of Oregon. She has participated in over 150 national and international exhibitions and her work is included in over 30 public collections in the US and abroad. She recently exhibited solo exhibitions at Augen Gallery in Portland, the Davidson Gallery in Seattle and was included in the Berlin Print Biennial at the Galleri Heike Arndt in Germany. She has participated in residencies at Kingsbrae International Artist Residency, Ucross, Brush Creek, Playa and Sitka Center for Art and Ecology. This year she received an Oregon Arts Commision Opportunity Grant and an additional grant from the Ford Family Foundation.